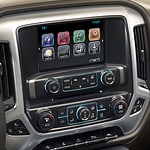 Android Auto is a new way to connect your phone with your car. If you are an Android user in Medina, NY, this could be a great thing for you! We will walk you through how it works and give examples of what apps work best in the car.
MUSIC AND PHONE CALLS: Your car and Android device work together to provide a seamless music and phone call experience on the road. It's easy! If you want to make a call or play some music, simply connect your Android phone with USB and your favorite apps (like Spotify and Google Play Music) will show up as options on the touchscreen.
ANDROID AUTO APPS: All Android apps in your car will look and work a lot like they do on your phone, with some cool additions from play store developers who have made their apps compatible with Auto. It's safe too! Your experience won't be interrupted by incoming messages or notifications since you can't respond to them while driving.